4/17/03
Lake Forest To Sponsor 4th of July Celebration
For a number of years, the Lake Forest Property Owner's Association and the City of Daphne have jointly sponsored a 4th of July celebration including games, food and fireworks at the Lake Forest Yacht Club. The event has always been very popular and enjoyed immensely by Lake Forest residents and others in Daphne. As was reported earlier, due primarily to the loss of adequate parking because of the construction of the condominiums across from the Yacht Club parking lot, the Board of Directors had decided that we will not host the annual 4th of July celebrations this year.
As part of the discussion that took place, it was agreed by most board members present that the general manager would approach the City about moving the celebration to their park just around the bend from the Yacht Club. As part of the proposal, the GM was instructed to tell the City that if they would host the event, Lake Forest would continue to be a sponsor. In the past, Lake Forest has budgeted $5,000 for the 4th of July event with the City contributing another $5,000. Last year, due to unexpected complications, our cost was closer to $7000. This year the Board of Directors decided to limit the contribution to $2,500 and to use the other $2,500 for a new scholarship program for Lake Forest students. The scholarship program is now in place and information can be found in another of the headline articles on this site.
In the last week or so, we have received confirmation that, indeed, the City will host the 2003 4th of July Celebration. And, last night, the board officially voted to allocate the $2,500 contribution as our sponsorship of the celebration, should the City ask for it. The vote was unanimous among the board members present.
We are all very happy that this wonderful celebration will continue in the future. If the city park behind the old Wal-Mart/Delchamps shopping center is used as expected, Lake Forest residents will still be able to see the fireworks from the Lake Forest Yacht Club. We know because for a number of years, people have been watching the pyrotechnics at the Yacht Club from that park.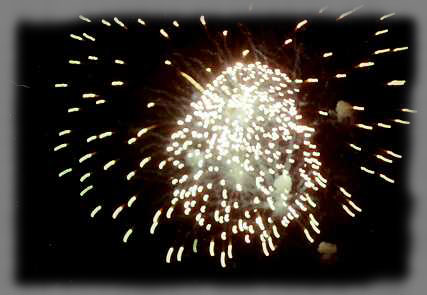 ---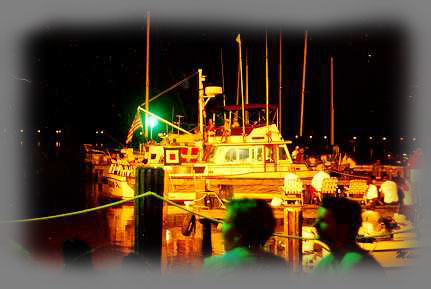 ---