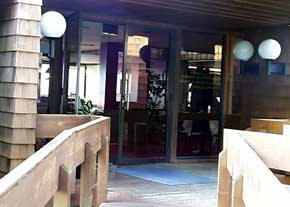 The first Fine Dining Event held last month was a tremendous success! The next one is scheduled for June 14th at the Yacht Club once again.
Fine Dining with "Chef Filippo"
June Dinner

The menu will consist of:
Appetizer - Homemade Fettucine Alfredo
Salad - Sliced Tomato and Buffalo Mozarella w/extra virgin olive oil
Wine- Pinot Grigio
Main Entrée - Your choice of
Scaloppini Oscar Provini Veal-
sauteed scaloppini of veal topped with jumbo crabmeat,
asparagus and Bernaise sauce, roasted new potatoes
or
Atlantic Filet of Salmon grilled with dill cream sauce, asparagus, and roasted new potatoes
wine - Chardonnay
Dessert - Baked Alaska
wine - Champagne
Please make your reservation early as we are only able to seat 100. Time slots available will be 6 – 6:30 or 8 – 8:30. Price will be $45.00 per person inclusive. Reservations will be accepted until June 12 at noon by calling 626-0788 with payment being made at the time you call for your reservation. For your convenience, you can select the

button and make your reservation online. You must include your phone number so that our Administrative Assistant can call you back to complete the information needed. If you have a preference of time, you can indicated that on your request. You will receive a confirmation and your reservation time by Email and telephone. Online reservations will not be complete until payment arrangements have been made with the office. If you don't hear from us within a couple of days, call the office at 626-0788 to confirm.